Offline
The Feline Menace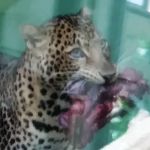 Joined: Thu May 24, 2007 12:49 pm
Posts: 2625
Website: http://vertigofox.bandcamp.com
Location: the realms of theory
Oh... I don't remember.

I usually play the big user-made levelsets now that I've played First Strike and Counterstrike to death, and they don't support high scores.
I hope D2X-XL and DXX-Rebirth can change that. If they do, I'll play through lost levels again and THEN I'll have an answer!
_________________
The eyes of the plush lobster stared deep into my soul. I touched it, made as if to pick it up, and then I was a panther.
BEWARE RAZZADOON'S SNOUT!!
...
Also beware my original music, at http://soundcloud.com/snowfoxden and http://vertigofox.bandcamp.com