Offline
DBB Database Master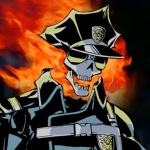 Joined: Sun Nov 29, 1998 3:01 am
Posts: 15146
ICQ: 46028958
Website: http://krom.d3k.org
AOL: dutenhnj
Location: Camping the energy center. BTW, did you know you can have up to 100 characters in this location box?
Descent3 uses directsound and that should be emulated by the OS, make sure all the playback devices are selected correctly in control panel and in d3 setup (been a while since I've used D3 setup, can't remember if it has options to pick the primary audio device).

I guess one of these days I should unpack D3 and fire it up on my W7 x64 box so I can help people sort out these issues.

Otherwise there is another workaround that I have used for other games that don't cooperate in Windows 7 x64: Sun VirtualBox. I've used a virtual machine running Windows XP in Sun VirtualBox with its experimental 3D support and had great success getting previously broken games to work again with Direct 3D acceleration (no OpenGL though).