Offline
DBB Material Defender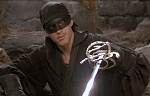 Joined: Tue Nov 23, 2004 3:31 pm
Posts: 4900
Location: Denver, Colorado, USA
I had the same thing happen a few weeks ago when I tried to host a Reactor Gamma co-op game (3 players).

Since this is a \"buffer overrun\" error, my guess is that it's because the server is trying to handle too many info packets (from player location/speed/weapons to bots, powerups, everything.. that level is PACKED full of stuff). That's only speculation, though.

I have no idea how to fix it, but I can tell you that Reactor Gamma on co-op mode is the only level where I've seen it happen.