Offline
DBB Material Defender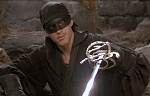 Joined: Tue Nov 23, 2004 3:31 pm
Posts: 4900
Location: Denver, Colorado, USA
As a newer member of [RIP], I don't know much about the situation with Apache, but I know that actions by him do not reflect the [RIP] team as a whole.

[RIP]DwnUndr may be able to address it in more detail (although maybe it would be most appropriate in the private section of the ServerOps forum, to keep this discussion from turning flame-happy).

Personally, I know what you mean about the frustration of someone putting up a server using a name to \"spoof\" your own. It happened to me (my [RIP]Central servers) a few months ago.


For anyone who wants to be able to tell the difference between 'impostor' servers and the ones being hosted by the Good Serverops (Thank you all, by the way!)... just check the IPs. If it's different than it always is for that server, or different than the others by that name, it's an 'impostor'.