Offline
DBB Database Master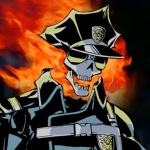 Joined: Sun Nov 29, 1998 3:01 am
Posts: 15146
ICQ: 46028958
Website: http://krom.d3k.org
AOL: dutenhnj
Location: Camping the energy center. BTW, did you know you can have up to 100 characters in this location box?
Apply a reasonable framecap to your descent3 server startup command line variables, like 100-250 and it should improve.