Offline
The Feline Menace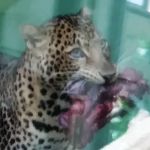 Joined: Thu May 24, 2007 12:49 pm
Posts: 2625
Website: http://vertigofox.bandcamp.com
Location: the realms of theory
If I remember right, you build the map for CTF, and when you play Hoard the CTF goals will become the Hoard goals -- and if you play Team Hoard the goals will be the same team as they are for CTF (although I never tested that part).
That's why in quicktest there's only one option to set the level up for CTF and Hoard, and not a separate option for each of those modes. I might be remembering that part wrong though.
_________________
The eyes of the plush lobster stared deep into my soul. I touched it, made as if to pick it up, and then I was a panther.
BEWARE RAZZADOON'S SNOUT!!
...
Also beware my original music, at http://soundcloud.com/snowfoxden and http://vertigofox.bandcamp.com