Offline
The Feline Menace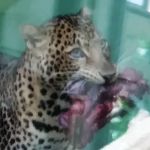 Joined: Thu May 24, 2007 12:49 pm
Posts: 2625
Website: http://vertigofox.bandcamp.com
Location: the realms of theory
That was in D3, you probably should post this on the Descent Multiplayer forum, as this forum is for D1 and D2 you aren't as likely to get a response here.
The map is a clone of skybox called PacBox.

Apart from that I don't know where to get it, it is included in the Dateiliste download of D3.
_________________
The eyes of the plush lobster stared deep into my soul. I touched it, made as if to pick it up, and then I was a panther.
BEWARE RAZZADOON'S SNOUT!!
...
Also beware my original music, at http://soundcloud.com/snowfoxden and http://vertigofox.bandcamp.com