Offline
DBB Database Master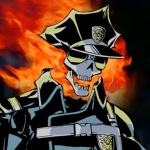 Joined: Sun Nov 29, 1998 3:01 am
Posts: 15145
ICQ: 46028958
Website: http://krom.d3k.org
AOL: dutenhnj
Location: Camping the energy center. BTW, did you know you can have up to 100 characters in this location box?
The PM should have still sent, that SMTP error means that the notification email that the DBB sends out when someone gets a PM couldn't be sent, but they still got the actual PM.