Offline
DBB Database Master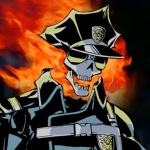 Joined: Sun Nov 29, 1998 3:01 am
Posts: 15146
ICQ: 46028958
Website: http://krom.d3k.org
AOL: dutenhnj
Location: Camping the energy center. BTW, did you know you can have up to 100 characters in this location box?
Database server has been acting very slow on new posts and edits lately, if its nuking whole threads though it should probably be looked into. I'll bug RC about it.