Offline
DBB Database Master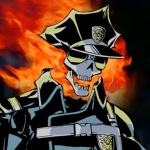 Joined: Sun Nov 29, 1998 3:01 am
Posts: 15145
ICQ: 46028958
Website: http://krom.d3k.org
AOL: dutenhnj
Location: Camping the energy center. BTW, did you know you can have up to 100 characters in this location box?
Yeah, because the problem with the database sometimes edit makes the whole topic vanish. However if you go into your browser history and go back to the post you were replying too, you can usually pull the topic back up and if you reply to it the thread will return to visibility.

Editing big posts is hopeless because of the bug, but you can usually get away with editing smaller ones. Just keep that history trick in mind.