Offline
DBB Database Master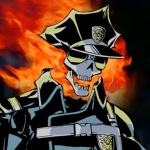 Joined: Sun Nov 29, 1998 3:01 am
Posts: 15146
ICQ: 46028958
Website: http://krom.d3k.org
AOL: dutenhnj
Location: Camping the energy center. BTW, did you know you can have up to 100 characters in this location box?
I'll check into it this weekend, but it should be working. I've had some oddball issues with the UCP as well, having to submit some changes twice in order for them to actually take, try it one more time and see if that does it. Otherwise upload the image to imgur and pm me a link and I'll try to see if I can reproduce the issue here.