Offline
The Feline Menace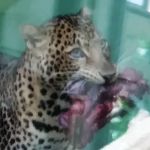 Joined: Thu May 24, 2007 12:49 pm
Posts: 2625
Website: http://vertigofox.bandcamp.com
Location: the realms of theory
Seems to me that zico would be the one to ask about it if you're still not satisfied, yes?
_________________
The eyes of the plush lobster stared deep into my soul. I touched it, made as if to pick it up, and then I was a panther.
BEWARE RAZZADOON'S SNOUT!!
...
Also beware my original music, at http://soundcloud.com/snowfoxden and http://vertigofox.bandcamp.com